Jeanette Stanfield writes a compelling review of John Ralston Saul's book, "The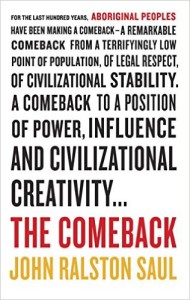 Comeback: How Aboriginals are Reclaiming Power and Influence" in the latest volume of Winds & Waves (ICA International's online magazine):
I am in wonder about the consistent messages Aboriginal leaders sent about their treaties and rights.
I am in deep pain over the manipulative responses they received from our governments and us.
I am glad that young people are daring to confront this situation in thoughtful ways through the Idle No More Movement. 
Read more here